Broken Employment Contracts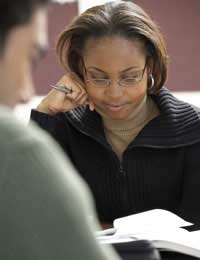 Broken employment contracts are known as breach of contract and this can occur if any of the terms and conditions in an employment contract is broken. Employers and employees can both be responsible for broken employment contracts and their can be severe consequences for both parties.
Breach of Contract
An employment contract is a legally binding document containing a set of terms and conditions that both employee and employer have agreed to. This agreement does not have to be a written one but can also be a verbal contract.
The breach of contract will occur if either employer or employee breaks one of the terms or conditions of the employment contract. For example, failure to undertake agreed work by the employee or failure of the employer to pay agreed wages could both be classed as breach of contract.
Resolving a Breach of Contract
If there has been a breach of the employment contract by the employer then there are a few ways to resolve the matter. The first step would be to contact the employer directly regarding the breach to see if this matter can be resolved without the need for legal action. The employee can also use mediation experts to help with the matter.
Mediation and Broken Employment Contracts
If mediation is used to try and resolve the issue of broken employment contracts then an expert will be used as a go between. This will usually be someone who is trained in employment matters and who is unbiased. The mediator will talk to both sides or together if needed to see if a solution can brought about. The mediator will not instruct either party on what they must do but will give impartial advice on the best way to maintain the working relationship and resolve the breach of contract.
Conciliation and Broken Employment Contracts
Conciliation is a close relation to mediation but the conciliator will be used to help the two parties come to their own solutions and agreements. The conciliator will talk through the issue with each party and give advice on all of the legal issues involved.
By doing this both parties will have a better understanding of the issues involved in the case and hopefully a legally binding agreement will be reached. Conciliation will normally be used when the matter is a legal dispute, and any final agreements reached will be legally binding.
Broken Contracts and Legal Action
If the matter cannot be resolved between employer and employee then the next step could be to take legal action. Legal action does need careful consideration as there is no guarantee of winning the case and the person who brought the case may end up paying for legal costs.
If the employee brings the case to court then they may only win compensation if they can actually prove any financial loss, for example lost wages and any pay regarding wages will be awarded as net pay not gross pay. Legal cases will take place either in the civil courts or through an industrial tribunal. Remember that employers may well step in and make a counter claim, and employees will have to defend themselves against this. Employers can also use the legal route of action for breach of contract against employees.
Where to Find Help
If an employee is considering taking action against an employer regarding broken employment contracts then expert advice should be sought. Advice can be found through trade union organisations, citizen's advice offices and solicitors. If the place of employment has a human resources department then they may be able to give advice on the situation.
There are different stipulations regarding what actually constitutes a broken employment contract. Common breaches of contract include employees terminating their employment without notice or wrongful dismissal by an employer. Always obtain expert advice on the matter before proceeding with any legal action.
You might also like...
I have recently been dismissed for gross misconduct and need some advice how to proceed as although I eventually done wrong it was after a sustained period of what I believe to be breach of contracts and intimidation by a company were 9 staff either left or was sacked/paid off within a 6 month period with only 5 office staff remaining to pick up the workload. My working conditions changed drastically with dramatic changes from my initial job role to the eventual work being undertaken with no formal process of delegation of additional duties just constant overloading of work. This lead to confrontation due to me working excessive hours with contractual paid overtime hours not being paid as I was told it's apart of my salary even though my contract stated otherwise. I constantly raised it states paid overtime in my contract but this was dismissed.I also raised safety concerns due to the amount of overworking and lack of support and again nothing was done. I do a specialist duty and had a holiday impending which the company was aware of but they wanted me to book my holidays and take my laptop on holiday to do the work while I was away. I eventually became agitated, anxious and stressed due to the pressures and risk of damaging my reputation if clients work was lost which leadto my resignation. Following my resignation things intensified because the employer harassedme to stay and did not engage with my clientele who had grew somewhat concerned that the company had not engaged with them about plans moving forward, my employer then started with threats that I couldn't engage with the clients if I leave and that my companies lost revenue for lost clients could lead to action against me. I was insulted numerous times and constantly pressured leading to me then losing the plot and deleting my computer documents as everything had become unbearable due to the stress, insomnia, anxiety and torment. The intimidation intensified with the employers managing director and another person interviewing me without Hr being present when I requested so and also within the option of me having a witness on my side. The employer insinuated threats of action against me showing screenshots from monitoring of me deletingcomputer documents which I know was wrong but the eventual root cause lead to this event. I was harassed and intimidated and then told I would be dismissed for gross misconduct without a formal process ever been undertaken. Additional duties undertaken by myself were inclusive of the director and business managers role due to them being sacked and this was never asked of me just automatically transferred to me by way of me getting their emails and calls along with doing my own duties. I have been diagnosed with acute stress, prescribed diazepam to help me calm and sleep and I have also been instructed to take counselling and not undertake work activities for 2-4 weeks. I am in anguish, scared, angry, vengeful, reg
Insomniac
- 4-Mar-17 @ 10:00 PM
Tina - Your Question:
I started working in a recruiting agency as a temp to ongoing after two months My manager has verbally offered me a contract on a permanent basics working for the company how ever she did not provide me with a written contract unless I have passed my driving license. But we both agreed on the contract verbally. On Monday I wnet to doctors provided my manager with a proof of prescribed medication and a text messages of my confirmation of my appointment at my doctors I have showed her this proof on Tuesday. She didn't give me any notice and needed my assaigment just because I haven't been to work for one day. Do I have any rights in this case. I feel that I have been treated very unfairly and I am so disappointed.
---
Our Response:
Your comment is a little disjointed, but if what you are saying is that you have been dismissed while beginning your employment probation period then please see Jobsite link
here
for more information. Employers will often carry out an application and interview process. However you can't always tell from an interview how an employee will do in a job in practice, or whether they will fit in with an existing team. Employers therefore have a "trial period". A probation period will commonly be three to six months, though they can be as little as one week in short-term contracts.
ContractsAndAgreements
- 9-Dec-16 @ 11:59 AM
I started working in a recruiting agency as a temp to ongoing after two months My manager has verbally offered me a contract on a permanent basics working for the company how ever she did not provide me with a written contract unless I have passed my driving license. But we both agreed on the contract verbally. On Monday I wnet to doctors provided my manager with a proof of prescribed medication and a text messages of my confirmation of my appointment at my doctors I have showed her this proof on Tuesday. She didn't give me any notice and needed my assaigment just because I haven't been to work for one day. Do I have any rights in this case. I feel that I have been treated very unfairly and I am so disappointed.
Tina
- 8-Dec-16 @ 10:32 PM
My employer is refusing to give me my contract of employment copy. I also are told that if i leave without giving notice of a month they will charge me a minimum of £150. This fee is unfair as no sum is stipulated in the contract can they legally do this?
frustrated
- 8-Sep-15 @ 8:26 PM
Possible Breach of contract? My contract states that I am eligible to enrol into the company pension and when I took the job in 2011,I was told that I would have exactly the same salary package as my predecessor, which was a salary and company pension.I have been asking for my pension for over three years and have been assured that it is "in hand".I have been made redundant from 6th March 2015 and am still asking for my pension contributions to be paid to me as the company had never actually put them into the pension scheme. I am being informed that the company decided in 2008 not to enter any new employees into the scheme and therefore they do not owe me anything in terms of pension payment.If this decision had been made in 2008, why is it in my contract of employment, and secondly, why was my salary not adjusted to compensate me for this substantial loss.Your comments would be appreciated
Sam
- 25-Mar-15 @ 9:43 AM
@hazza2010 - The statutory minimum notice you can give is one week. However, if it specifies you need to give a month's notice in your contract, then you should adhere to this as it could amount to breach of contract on your part. A lot depends upon your employer, it might be worth having a chat to them. At the same time most new employers usually understand that people have to work their notice, so it might be worth having a chat to them too. If you want to get further advice I'd give ACAS a call on 0300 123 1100, it has a free helpline that offers advice and support.
ContractsAndAgreements
- 24-Nov-14 @ 9:57 AM
somebody please advise me I have currently been working in the same job for almost 9 years now I have finally come to the end of my tether with the way i have been treated being constantly paid late each week and having to send begging txt messages each week to ask for my money to be paid to me I have now been offered another job which i am keen to take the only thing is they want me to start in 1 weeks time and my contract of employment states i have to give 1 months notice but the way i am looking at it is they have broken there contract by constant late payment of my wages as it states in my contract i am to be paid every week on time.is this right ? I am worried if i only give a weeks notice they will try not to pay me all money owed to me including my week in hand please help me i dont know which way to turn. i look forward to your reply.
hazza2010
- 21-Nov-14 @ 2:55 PM
@none - you need to speak with ACAS. It sounds like a complicated issue, they can inform you of your rights. But I doubt you could claim for compensation over a hernia, it would be difficult to prove.
Kat
- 11-Nov-14 @ 11:12 AM
we were hired under verbal contracts,after several weeks of not seeing amy money we went on strike ,he is also our landlord so after a week of trying to meet to resolve the issue and never meeting ,he serves us a three day quit notice ,we saught legal counsil.my team partner suffered a double inguinal hernia, he now needs surgery to fix,he obtained the hernias while working for said employer,can we sue for personal injury as well as breach of contract and unlawful eviction although all contracts and/or agreements made were all only verbal ones?
none
- 10-Nov-14 @ 9:53 AM
I had a verbal agreement with 2 directors to receive 5% of the company profit which has never been paid. I now find I am facing redundancy/ compromise agreement it have said no until they pay up. HR have nothing to say as both directors are saying it was not agreed. However I have a number of emails that are asking for this over the past 2 years with no reponse to these. Thus this has never be given to the board- what to do?
Chappers
- 7-Feb-13 @ 9:42 PM
I accepted a contract after an interview on November 6th 2012 and started full time work on 4th December. I have not been paid and have been told that there is a delay in the finance department due to my job not going through the correct channels. I have been told I could receive an emergency payment 65% less than full amount by end of week but not definite. If this is not resolved by 13th January I will miss payroll for end of January. I know its a breach of contract but my fixed term contract is only until end of March 2013.
I had a verbal agreement with my employer to work from march till october, end of May we had a private argument which had absolutly nothing to do with work. The next day i recieved a text message saying not to bother coming back to work. I have asked him for a reason of dismisal and he couldnt come up with a reason. Am i right for taking a legal action and trying to recieve compensation?
Agee
- 6-Jun-12 @ 6:37 PM
I am currently undergoing a process at work where by they pay me 6hours single time and 6 hours overtime for a Sunday! this has been a verbal agreement for years and was brought into action when it became unnecessary to pay a premium rate for Sunday hours!the company is currently going through some changes and they are taking the 6hours overtime off me with no notification.as it is a large company they know all the legal ins & outs which leads me to beleive I cannot achieve anything if I try and take action.
JOJO
- 7-Jan-12 @ 9:15 AM