How can I get out of my Contract Hire Car Agreement?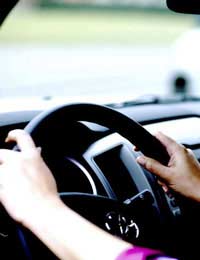 Q.I have a personal contract hire car agreement which is approximately half-way through the 2 year agreement and my job has now moved to Belgium.
I have asked the finance company if I can take my car over to Belgium but they won't let me (other than for a holiday). Can I just hand the car back? What penalties am I required to pay? If I stop the payments and hand back the car what can they do?
(Mr Philip Wardle, 6 October 2008)

A.
Early Repayment Fees
There are a number of terms and conditions written into contract hire car agreements that state the requirements and obligations of both parties. When hiring a car using this type of financing option you are basically renting the car for a set period of time and then handing the car back at the end of the contract. With contract hire you do not own the car, although with the rapid depreciation on vehicles this can be seen by some as an advantage.
If you take a look through the terms and conditions of your contract you will no doubt see a clause regarding ending the contract early. Basically you made an agreement with the contract hire company to take on the vehicle for two years but now want to end it after 12 months.
Unfortunately, this is a legally binding agreement and penalties will no doubt be applied. Depending on the finance company they may ask for only the interest payments due on the remaining 12 months of the contract. The very worse case scenario is that you are held liable for the whole contract and the remaining payments for the whole year. The penalties and charges should be contained in your car hire contract agreement and these should be read and then fully discussed with the contract company.
Breach Of Contract
It may be a tempting option to simply hand back the car and leave for Belgium and consider that an end to the matter. However, if you do take this route there are a number of options open to the contract car hire company. The company can and no doubt will use different avenues to recoup their losses. This can involve suing for breach of contract, having you pursued by debt collection agencies for the full contract term amount and the interest fees and debt collection agency fees. They will almost definitely place you name with a credit reference agency, which have a detrimental effect on your credit record making it difficult to obtain credit in the future. Further advice regarding your consumer rights on this matter should be obtained from your local Citizens Advice Bureau.
CONTRACTS AND AGREEMENTS IS FOR SALE.
This website is for sale [more info].
You might also like...
Third, if people travel in a group, the tour guide has already booked the room and the food. People don't have to worried about where to stay and what to eat. The travel company will design the whole travel places and people can play by the travel campany's designing.
Jeni
- 15-Sep-15 @ 3:56 PM