Do You Have to Know About a Breach to Be Liable?
By: Lorna Elliott LLB (hons), Barrister - Updated: 30 Aug 2012
|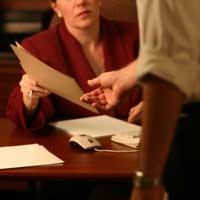 In some circumstances, a party is not liable for breach of contract if they honestly didn't know that what was happening amounted to a breach of a contract. This means that a 'mistaken belief' that something was authorised, when in fact it was not, may amount to a defence to a claim for breach of contract. A case that was heard in the House of Lords in 2007 demonstrates this.
The Case
Two directors and some employees of a property development business (Mainstream) set up a company that was in direct competition with it. The two directors secured funding from a third party, and diverted investment opportunities away from Mainstream and into the newly formed company. The investor asked whether this activity was authorised, but was informed that Mainstream had been offered the opportunities first, but had refused to take them. The court had to consider whether the investor could be liable for inducing a breach of contract.
The Appeals
The case went all the way to the House of Lords, where the decision of the lower courts was upheld. The investor could not be liable for breach of contract. This is because in order to prove liability for breach of contract, you need to show:
that the contract has been breached
that the person knows that what they are doing amounts to inducing a breach of contract. This is important because turning a blind eye can amount to a breach of contract, but the focus is on what you know rather than what you should know.
the breach of contract should have been intended, either as a consequence of the action by the person breaching it or as a breach in itself.
What This Case Means
If a person honestly believes that there is no breach of contract being committed they cannot be liable for it, even if that honest belief was foolish or naïve. In practical terms, an employer can take on an employee who breaches a contract with their previous employer or other employer, and as long as they honestly believed that what the employee was doing did not breach any contracts, they will have a defence.
Implications For Employers
This is of considerable importance to employers hiring new staff who are coming to work for them having previously worked for a competitor or someone in the same industry. Often employment contracts include a 'restrictive covenant', which prevents an employee from working within a specific geographical area, or soliciting clients or employees from the previous employer, for a certain period of time.
Some restrictive covenants are unenforceable and constitute a restraint of trade, such as a clause that prevented an employee from working as an estate agent in the whole of the UK for a period of two years after the termination of their employment. If an employee has a restrictive covenant with a previous employer, the new employer will be protected if they had the 'mistaken belief' that the employee's former contract was not being breached.
You might also like...