Housing Association Contracts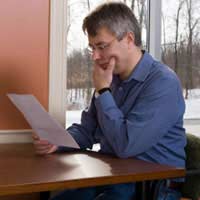 Housing association contracts can differ from other landlord and tenant contracts mainly due to the type of tenancies that are offered. Housing associations will have standard contracts for their tenants but different tenant rights may apply depending on the type of tenancy offered.
The Housing Association Process
The first step in gaining a housing association tenancy will be to apply to the association. As there is usually a waiting list for housing association properties they will usually allocate the properties by a points system. The more points that the prospective tenant has the quicker they will move up the waiting list. Points are given for a variety of reasons such as overcrowding in present accommodation or homelessness.
Housing Association Contracts
The usual process with housing association tenancies is that once the application is filled and processed, and if a property is to become available soon, a representative will visit the prospective tenant. The housing representative will check that the facts listed on the application are correct and may make it known whether or not there will be a long wait for a property.
The representative may ask the tenant to fill in a housing association contract if they think a property will be available soon. By doing this the representative can then show the prospective tenant various properties as they become available. However, different housing associations may have different rules, and some will not fill in any contract details until a property has been viewed and accepted.
Terms and Conditions
Housing association contracts are usually standard forms that are applicable to all tenants. There will be differences in the tenancy types and the rental prices, and there may be differences in the right to buy the property. Standard details in housing association contracts will include:
The name and address of the housing association and the tenants name.
The address of the property that has been offered and accepted.
Rental price and frequency of payments.
Type of tenancy.
Rights and obligations of both the housing association and the tenant.
Details of any right to buy scheme.
Details of eviction rights and notice to quit the property information.
Tenant's Rights
Housing associations do have different forms of tenancies from the more standard landlord and tenant contracts. The rights of the tenant may differ depending on the type of contract. All tenants that sign a housing association contract should be permitted to read the contract and the tenant's handbook. The tenant's handbook will go into greater detail on the requirements, expectations, and rights regarding the type of tenancy that is being offered.
Types of Tenancy
In most cases there will be three main forms of tenancy, and the housing association contract will detail which tenancy is being offered. A secure tenancy will be one where the tenant has lived in a housing association property for over a year. Secure tenants have a great number of rights and it is very difficult for a secure tenant to be evicted from a property. In all cases a secure tenant can usually only be evicted once a court order has been granted.
Unsecured and Introductory Tenants
Unsecured tenants have fewer rights than secure tenants. For example they will not be able to pass their property onto anyone else and they will be unable to buy the property they are living in. An introductory tenant is one that has lived in the housing association property for less than a year.
Introductory tenants will have fewer rights than secured or unsecured tenants. The housing association can evict an introductory tenant without any proof of possession. However, a court must grant a housing association possession order for the eviction to happen. An introductory tenant will become a secure tenant after a year has passed and no eviction processes have been started.
Different housing associations may have their own tenancy agreements but this does not mean that the tenant does not have statutory rights that are set down by law. A prospective tenant should always read the terms and conditions of any housing association contract before signing. If any of the terms and conditions are unclear or ambiguous then they should be clarified before any contract is concluded.
You might also like...
My x wife has left the property but her name and mine is on the tenancy agreement ,I want to downsize to a smaller property but I dont know where she is and it been 15 years now ,how can I remove her name from the agreement?
Charly
- 25-Nov-19 @ 11:17 AM
So I own a flat which has a leasehold agreement with Trident Housing Association Birmingham. They have failed to properly maintain the building and it has an internal drain system which has not been maintained and in excessive rain has caused the property to flood. Due to the design of the flat and the drains Dyno-rod and severn trent refuse to touch this issue based on the fact that it is building design. Am I right in thinking its the housing association liability to fix this fault and their insurance that should pay for internal damage (I have told them about the issue for over 6 months with no action taken by them). I am extremely frustrated with this housing association and would not recommend them to anyone! Do I have the power to team up with other leaseholders to force them out?
jlt157
- 17-Jun-16 @ 12:34 PM
@Merchantman - it would be something to look at in your terms and conditions as certain agreements will specify that before you leave your house, you must allow the association access to show new tenants round.
ContractsAndAgreements
- 12-Dec-14 @ 11:22 AM
Are prospective new tenants allowed to view a Housing Association property prior to the end of the tenancy of the outgoing tenants ?
Merchantman
- 11-Dec-14 @ 6:05 PM
I live in my cousins property,she owns it outright,but I have been having ongoing problems with a housing association since 2011.firstly they targeted my address by sending Japanese knotweed operatives to to property who flattened/cleared the garden causing £500 of damage. They were told after the first visit it was a mistake (they had the wrong address)but visited 3 more times to do a controlled burn. Letters and phone calls from me made no difference. I received a letter of apollogy and that was all. I could not stop them as I was out all day looking after my brother. The garden now looks like a weeds paradise as grass will no longer grow,but the housing association is on the warpath again. They are treating me as one of their tenents-What rights do I have in this respect and what are their rights regarding my cousins property and garden?.Valerie.
fedup
- 8-Sep-14 @ 10:21 AM
Daughter and partner might be breaking up they got joint tenancy and two children will she be entitled to stay in property with children and him leave.
car
- 11-Mar-14 @ 11:15 PM
I purchased my present address in 1978 with my previous husband, but due to circumstances we sold it to a housing association, with the proviso that we could rent it. Following some renovation work by the housing association, I moved back in as a secure tenant about 1989/90. Can my housing association force me to move to another property
Daft
- 5-Sep-12 @ 6:47 PM
Hi,I signed a tenanatcy agreement with my housing association 5yrs ago.2yrs ago they issued me with an updated version of that tenancy agreement and asked me to sign it and return it which I never did.Can they force me into signing an updated version of my original agreement? Or can I stick to my original tenanatcy I signed? Will they have any powers to force me to sign? Can they evict me for not signing the new agreement? Thanks for your help Sami.
Samidee
- 14-Jul-12 @ 9:51 AM