HP Agreements Explained
By: Lorna Elliott LLB (hons), Barrister - Updated: 7 May 2016
|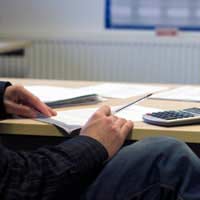 Normally, when you buy goods, you own them as soon as you pay for them. With Hire Purchase (HP), you don't own the goods until such time as you have paid all the installments on the goods. It is only then that the goods can become legally yours, and only if you decide to buy them. HP is a convenient way for people to pay for high value goods over a period of time, while still having the benefit of being able to use the goods in the interim.
Your Contract
You will have a contract with a finance company, rather than the seller who sold you the goods, and it is the finance company that 'buys' the goods from the seller and then hires them to you on a HP arrangement. At the end of the agreement, you can pay a further fee to buy the goods outright. HP agreements are different from Conditional Sale agreements in this respect. While HP gives you the option to buy the goods from the finance company, once all the payments are completed on a conditional sale agreement you will automatically own the goods.
Your Rights
The significant issue with HP agreements is that if you do not keep up your payments, or even if you miss one payment, the finance company can terminate the contract and take possession of the goods. In fact, HP agreements can be notoriously one sided when it comes to consumer rights. It's very important to ensure that you have read and fully understood everything in the contract. In particular, pay attention to any penalty charges that you may incur in the event that you miss, or are late with, any payment. These can be extortionate and may be contrary to consumer legislation on the basis that the terms of the contract are unfair. If in any doubt – don't sign until you are sure.
If you already have an HP agreement in place and are being penalized for late payments, you may wish to consult a solicitor if you think you are being treated unfairly. It's always worth doing your sums, too: continuing with the HP agreement may end up costing you a lot more than the goods are actually worth, in which case terminating the contract (see below) may be a better option.
How to Terminate a HP Agreement
There are effectively two ways to do this. You can terminate at any time as long as you have paid at least half of the total amount of payments that were due under the agreement. If you have not, you will have to pay the remainder to bring the amount up to 50% of the total. If you took out insurance with the HP agreement, you will have to pay any credit for the cost of the insurance in full. You should not be required to take the goods back yourself, unless the premises is within a 'reasonable distance' of your home. The other way to end an HP agreement is to pay it off early. Before you do this, phone the finance company and get an early resettlement figure as you might get a rebate on future charges.
If You're Having Trouble Paying the Installments
If you don't want to lose the goods, don't ignore this! If you speak to your lender as soon as you foresee difficulties in meeting a payment or payments, you have a much better chance of renegotiating your deal. If you do not, your goods are likely to be repossessed. If you are experiencing money problems, there are numerous free and independent agencies you can turn to for advice.
You might also like...
I had a car loan and asked for thre car to be. taked back instead the company modified the agreement and forged my signature but forgot to sign the hp part of the contract.is this a legal documents
bran h
- 7-May-16 @ 4:12 PM