Name on Title Deeds: What Happens If I Move Out?
By: Lorna Elliott LLB (hons), Barrister - Updated: 17 Jul 2014
|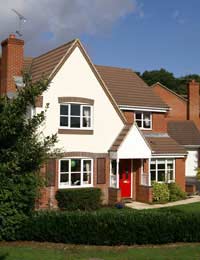 Q.
I have joint ownership with my mum on a house and we are both named on deeds. If I move out do I have to do anything legally to still own an interest on the property in case of her death/her deciding to sell? Or can she still decide to sell?
(J.J, 6 July 2009)

A.
In these circumstances it wouldn't be possible to sell the property without your consent, so regardless of whether you live in the house or not it can't be sold without your say so. However, it is important to check the legal basis on which you and your mother own the house as this will have a bearing on what happens if one of you dies.
Under English law there are two different ways that people can jointly own property: as 'joint tenants' or as 'tenants in common.' Your position in terms of legal ownership will depend on the way in which you and your mother own the house.
Joint Tenants
If you and your mother are joint tenants, you effectively each jointly own the whole property. In effect, you and your mother hold the property 'in trust' for one another. What this means is that in the event that one of you dies, the property will pass in full to the survivor. If your mother dies, you will automatically own the whole property. Married couples often buy properties as joint tenants.
Tenancy in Common
If you purchased the property as tenants in common, this means that you effectively own half of the property each. The difference between a tenancy in common and ownership as joint tenants is that you can both choose to leave your respective halves to other people. For example, your mother could leave her half of the property to your sibling, or if you got married you could leave your half of the property to your spouse. If you own the property as tenants in common, the default ratio of ownership is 50:50, although you can choose to own less or more by agreement between you.
How to Check Which Applies to You
If your property is mortgaged, your mortgage company will (usually) hold the deeds to your property. However, for £7 you can also check the Title deed to your property online at www.landregistry.gov.uk The Proprietorship Register shows the names of the person/people who own the property. If you are tenants in common, the title deed will have a statement to the effect that "no disposition by sole proprietor of the registered estate (except a trust corporation) under which capital arises is to be registered unless by virtue of a court order." If this wording isn't in the document, then the property is nearly always owned as 'joint tenants.'
You might also like...
The people next door have put in an application for extension.only on my deeds it says they must be at least 15ft away from my property.my pathway is 10ft for access to my garage at the end of my garden.can the council go against the deeds.also if there was scaffolding put up how would I put my car away.sorry it was long you won't reply anyway.
kissable
- 17-Jul-14 @ 9:55 PM