Car Hire Contracts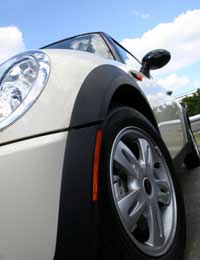 Regardless of whether you are hiring a car for a day or leasing a car for a year there will still be some form of contract to be agreed and signed. Car hire contracts should be read thoroughly in order to check for any hidden extras that may be overlooked.
Car Hire and Leasing
Hiring a car should be a simple process and in most cases it is. But with car hire or car leasing there will be clauses in the car hire contracts that would not apply to other contracts. When a customer hires or leases a car they are basically paying to borrow the vehicle for a certain length of time. Car hire contracts will have a number of clauses pertaining to the maintenance of the car, mileage, and the right to buy a car if leased over a certain length of time.
Personal Contracts
Many companies lease cars for their employees and as such the employee will not usually have to deal with much paperwork. But for personal contracts when leasing a hire car the agreement will include financial details. These details can include financial income and outgoings including credit cards, mortgage details, bank account details, and the right to conduct a credit search.
If all of the information is to the leasing company's satisfaction then the terms and conditions of the actual lease or hire of the car will be agreed. The actual details that are needed will depend on whether or not the customer intends to buy the car.
Car Hire Purchase
Car hire purchase differs from simply hiring a car. The customer agrees to pay a deposit and monthly payments for a set period of time, effectively hiring the car until the full payment has been made. There may also be another payment at the end of the hire period, and once this has been made the customer will own the car. This agreement can usually be easily terminated when the car is returned and this should be stated in the terms and conditions of the contract.
But customers need to be aware that with this type of car hire they will not actually own the car until all payments have been made. There will be a clause in the car hire contract that stipulates this and it should outline details of what will actually happen if payments are defaulted on. In most cases the car can be repossessed leaving the customer without a car and still paying the bills.
Terms and Conditions
Most car hire purchases will be secured on the actual car not a customer's home or property and this should be stated in the contract. Other clauses in the contract should include fees for the right to buy, early repayment fees, the monthly payment fees, the arranged annual percentage rate, and the overall price if leasing a car with the intention of buying. There may also be fees for going over an agreed mileage, and fees for servicing.
Customers do need to check the terms and conditions thoroughly when hiring or leasing a car. For instance, will repairs to any damage be the customer's responsibility or will this be taken care of by the car hire company? If leasing a car, will the tax be included in the fees or will this be the responsibility of the customer? Insurance should be included in short term car hire contracts but will there be extra fees if more than one person is to be driving the car?
Shopping Around
Shopping around for the best deal is the golden rule for any customer considering hiring or leasing a car. Go online and use price comparison sites and always ask for a quote rather than filling out an application form. If credit searches turn up poor credit scores then this will be marked down by credit agencies, even if the application is turned down.
It is vital that all the car hire contracts are checked for hidden overheads wrapped up in confusing terms. A customer should spend time reading all the terms and conditions before signing and there should be a set period of time where the customer can change their mind after signing the contract. If there are any unclear terms and conditions then the customer should not sign the contract until these have been clarified and agreed.
You might also like...
Furious - Your Question:
I recently hired a car from Hertz at Derry Airport, I didn't buy CDW insurance from Hertz as I had already bought it online for a fraction of the cost, I was asked did I want to buy CDW but I declined, after the hire had ended my account was debited to the tune of £68 witch Hertz said was personal and baggage insurance, they told me that I agreed to this, but they never asked me did I want it and I certainly never asked for it, I have e/mailed them a number of times but they have refused to refund me saying the matter is now closed
---
Our Response:
You could try Resolver.co.uk, link
here
. Resolver is a free tool via MoneySavingExpert.com that connects British consumers directly to the people that can resolve the complaint. Hertz is on its list. I hope this helps.
ContractsAndAgreements
- 12-Aug-15 @ 9:39 AM
I recently hired a car from Hertz at Derry Airport, I didn't buy CDW insurance from Hertz as I had already bought it online for a fraction of the cost, I was asked did I want to buy CDW but I declined, after the hire had ended my account was debited to the tune of £68 witch Hertz said was personal and baggage insurance, they told me that I agreed to this, but they never asked me did I want it and I certainly never asked for it, I have e/mailed them a number of times but they have refused to refund me saying the matter is now closed
Furious
- 9-Aug-15 @ 5:47 PM