Do I Have Any Rights to Stay in my Rented Shop?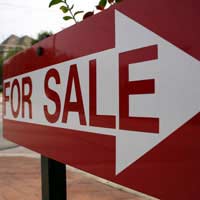 Q.I have been renting a shop for two years, my contract has ran out and the landloard is putting the property up for sale. I have not been asked to leave; however, I am unsure of my rights. If the property was sold would I have any rights with a new landloard to still trade from the premises? Also, could a new landlord ask me to leave then rent it out for another use or could they use it for themselves as the same trade as me?
I have spent the last two years building up my customers. There are no other empty shops near by for me to use.
(Miss sue kane, 29 September 2008)

A.
Landlord And Tenants Acts 1954
Business tenants do have rights under the Landlord and Tenant Act 1954 just as private tenants do. This act was set out to protect the rights of business tenants with regards to both tenancy renewal agreements and rent control. Although your contract has ran out there are laws that require a landlord to renew the lease or tenancy agreement. This law was introduced to protect business tenants who have set themselves up in business and built up the business over a course of time.
A business tenant may have also made improvements to the premises and should be compensated by the landlord for these improvements. However, a great deal will depend on the terms and conditions of the contract. The tenancy agreement is a legally binding document signed and agreed by both parties. There may have been terms set into the contract regarding the business premises sale and the consequences to the tenant. But the law still exists regarding the rights to renew tenancy agreements, and the contract should be carefully checked to see if there were any clauses included regarding the sale of the property. A contract can only be used for a tenancy of not exceeding three years after that a lease must be provided.
Legal Reasons For Repossession
That said, there are only a few legal reasons that can be sited for a landlord refusing to renew a tenancy agreement. These reasons are that the tenant has failed to behave properly and not complied with the lease terms. The landlord can provide a suitable alternative business tenancy for the tenant. The landlord wishes to demolish the property. The landlord has decided to use the premises for either business or accommodation purposes. The landlord will suffer financially if the tenant has their contract or lease renewed. These are the only reasons that a landlord should be able to use when trying to repossess business premises.
Your first point of call should be to see a business or legal advisor who can inspect the contract and advise you of your next course of action. This may ultimately end up as a legal matter for the courts to decide upon. Remember, where contracts are concerned there could have been terms and conditions placed into the agreement but this does not necessarily make the contract legally enforceable.
You might also like...
I have 2 water metres in my shop one for me they both are connected into one can i charge the water company for rental of 2 nd metre as its in my shop nothing to do with me
Alana28
- 1-Aug-19 @ 10:22 AM
My lease agreement has expierd last year that has 3 years and I'm still in the shop 1 year without a lease agreement and i don't have any problem with landlord but I tell him about the lease he just ignore me I don't know the reason the problem is he increase the rent last year I mean 10% also this year he increased again so I must do in this issue please help the rent went up too much
Superm
- 28-Dec-18 @ 7:47 PM
@vaibhav - there will be lots of different factors that would affect your rights.The first thing to look at is your tennacy agreement if you have one.Has that expired, have they continued to accept rent?It is a fairly straightforward subject but you should probably see a solicitor for some advice.I suspect that you won't have to move - but who knows.I have a few shops and had a landlord coming down heavyily on one of them.After legal advice it was all sorted.Good luck.
Shoppy
- 13-Jun-12 @ 9:46 AM
I am a shopkeeper in rental shop about 15 yrs. This shop is under the market of five brothers. They distributed their property into five parts. Now new owner wanted to quit me out forcefully. There is no other shop vacant where I can restart my bussiness. Lots of my money is distributed in the market. If I closed the shop my money will not come back. Please help me giving the suggestion what can I do? or the rights of a tenant. Thank you.
vaibhav
- 13-Jun-12 @ 9:11 AM
Our Parish Council has decided to sell the land that our social centre stands on to developers. With regards to the freehold title, there is a Conveyance dated 20th February 1874 that reveals that Reverend Arthur Frederick Pope purchased the current site. There are no documents as far as I am aware that proves that the Social Centre building belongs to the church or parish council. The building was bought by a family called Mead around 1920 from a military hospital that was being dismantled. They then placed it on the land and if I am correct they said it was for the use of the people of the village. A committee of local people was set up to run the hall. We (the committee) and all users of the hall have been given 8 weeks notice to vacate the Hall. Planning permission hasn't been asked for yet, but I believe a builder is now contracted. We do not want them to demolish our hall. Where do we stand? What should we be doing?
Eemee
- 6-Jun-12 @ 9:04 PM