Payment Agreements Explained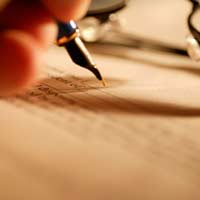 Regardless of whether they are termed payment plans, instalment agreements or payment agreements, the outcome is always the same; either you are paying someone money or someone is paying you money. The latter option is usually more preferable but the former is usually more likely. Payment agreements are part and parcel of everyday life and with business payment agreements there can be some penalties if the agreement is breached.
Types of Payment Agreements
Payment agreements are used all the time in the business world. Paying for services and supplies, employee salaries paid into bank accounts, and personal credit payments will all use some form of payment agreement. The agreement will usually form part of a larger contract and may exist as a contract clause along with other contract terms and conditions.
What are Payment Agreements?
Taking a bank loan as an example, a payment agreement is the amount of money to be paid back to the bank, usually each month, after money is borrowed. This will usually be a fixed amount each month with an annual percentage rate agreed. The borrower signs the contract and agrees to the payments and the bank will usually draw the money from the borrower's account each month. The main terms of the payment agreements will be the amount and the length of the agreement and the frequency of the payment.
Payment agreements are legally binding contracts between two parties. In most cases these contracts will be in writing but verbal payment agreements can be just as legally binding as written ones. It does make sense to have any form of payment agreement set in writing so that there is a reference for future use if a dispute occurs.
Breaches of a Payment Agreement
Not adhering to a payment agreement can have serious consequences both financially and personally. The seriousness of the broken payment agreement will depend on the type of payment agreement. But where finances are concerned any breach or non payment that does occur is usually taken seriously. The consequences can be penalty fines, bad credit records and county court judgements.
On another level, broken payment agreements can lead to a lack of faith and trust in the party that has breached the agreement. When it comes to finances and broken payment agreements most people and businesses will take the issue seriously. The ultimate consequence could depend on the amount of money owed and to whom it is owed.
Frequency of Payments
The frequency of payments will usually be set by the payee, usually with some input from the payer. There are many different types of payment timescales included deferred, instalment or payment plans, and staggered payments. Flexibility is usually advisable with most businesses and payment agreements, but more often than not late payments will occur from both parties. If lateness of payment does happen then it can be seen as a breach of contract and there may be financial penalties and fines if this happens even once.
Always Read the Small Print
The golden rule before signing and committing to any agreement or contract is to read the small print. Many people have signed away a number of their rights by simply scanning the small print and not asking questions regarding the clauses. Clauses must be clearly defined and understandable to the person who is agreeing to the offer being made. Even if the clause can be understood by a lawyer, the contract may not be enforceable if the terms and conditions are not understood by the average person. It is a legal requirement to have clearly set out and defined contract clauses.
Payment agreements and their terms and conditions should be set out in a way that protects the rights of the consumer and the payee. But consumers have a great deal of protection when it comes to payment agreements, far more rights than apply to corporations. If there is uncertainty about any payment agreement, always seek advice and never sign any contract until all the terms and conditions have been agreed to.
You might also like...
Is it possible to sign, small print not understood, as you would write goods unexamined, driver would not wait?
Jack
- 11-May-11 @ 9:54 PM