Pre Nuptial Agreements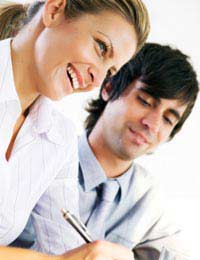 Pre nuptial agreements are never going to score very high on a romantic level, but as a form of insurance they do have their benefits. However, even if a pre nuptial agreement has been set in place before marriage it is not a legally binding document, and the courts can use their own discretion when dividing up assets.
The Pre Nuptial Agreement
Pre nuptial agreements are agreements made between two people before a marriage takes place. In the document will be financial details of both partners and an agreement will be set out on how assets are to be divided should a split occur. However, English law is very clear on the matter of pre nuptial agreements and the courts do not recognise any agreement that stops one half of a marriage partnership applying to the courts for financial relief from the other.
Pre nuptial agreements are intended more as a guideline should the matter of finances and divorce come before the courts. The pre nuptial agreement can be used to aid the judge in making his or her decision regarding the division of finances and assets. Many different factors will be taken into account if a divorce dispute comes before a court of law, and if there is a pre nuptial agreement then this will be taken into consideration.
Solicitors and Pre Nuptial Agreements
The problem with pre nuptial agreements is that many solicitors in the UK agree that they are not worth the paper they are written on. This does not mean that a solicitor will not draw one up for the soon to be married couple, and then charge them a fee for doing so.
The media and American law does have a lot to answer for when it comes to the common myth regarding pre nuptial agreements in the UK. Big American divorces cases where pre nuptial agreements have been involved have somewhat influenced the notion in the UK that pre nuptial agreements are binding. These agreements are common in US matrimonial law but in English law they are basically unenforceable.
The Need for Pre Nuptial Agreements
In most cases pre nuptial agreements are requested by one half of the couple who wishes to protect his or her assets that have been accumulated before marriage. The trouble with these agreements is that no one can tell what will happen within the course of a marriage, and that is when it can become complicated.
For example, if a man or woman already has a large financial amount before marriage they may wish to have an agreement that states that the partner has no right to this in the event of divorce. This could be warranted if the marriage is short lived, but if the marriage is a long one and children are involved, the needs of the children and the partner who will look after the children will have to be met. A judge may decide that these needs will be met by financial distribution of assets that were accumulated before and after the marriage.
Terms and Conditions
If a judge can override a pre nuptial agreement then is there any real point in having one? Well pre nuptial agreements are a valid document in setting down guidelines and financial provisions for partners and children. The agreement cannot override English law or the rights of either partner in seeking financial relief by applying to the courts.
But in terms of guidelines if the divorce dispute does come to court, the agreement can give a judge an indication of the original terms and conditions of the marriage. The agreement can be used as a reference by a judge should the dispute come in front of the legal courts.
Where to Obtain Pre Nuptial Agreements
As pre nuptial agreements are not legally binding in Britain there is nothing stopping a couple from drafting their own agreement. However, most couples should take the wise precaution of involving solicitors or family lawyers in drafting up a pre nuptial agreement. The terms and conditions should be thoroughly checked before either partner signs the agreement, and all clauses should be clear and understandable.
As a form of insurance, pre nuptial agreements are not exactly set in stone as far as the English law courts are concerned. Where large amounts of money are involved the agreement may be a wise decision for the future but there are no guarantees that the agreement will be enforced in a court of law.
You might also like...
UK Marriage contracts, do they exist ? My French lawyer needs to know under which regime we were married. I see no such thing on the marriage certificate made in 1989 in London. My French lawyer, assumes it is SHARING WORLDLY GOOD, my mother always said, when she and my father got married in 1943, that it was - SEPARATION OF WORLDLY GOODS. How can I find out ? Florita.
Florita
- 21-Aug-12 @ 3:10 PM
Hi I have an ex partner still married I moved out about ten years ago I have settled down rent a room from my sister s friend but now the dwp and housing are saying we are classed as common law man and wife and she can keep me only my landlady is this right thank s k tomlinson
harrypotter
- 20-Aug-12 @ 7:15 PM
You say that common law marriages are not accepted in the eyes of the law, and yet it appears that a person can emigrate to a different country and their 'common law spouse' can go with them. How can it be both accepted and not accepted at the same time? Could it be that Marriage is in fact extremely profitable for the lawyers of the world, and that common law marriages just dont yield quite so much profit for the blood sucking leeches? And that most people, when they read this, wont bother looking any further into it? Just a thought.
john
- 16-Dec-11 @ 1:03 PM