Store Agreements Explained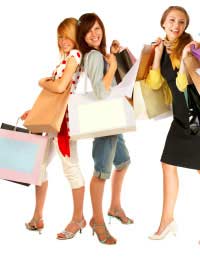 Every time we purchase goods from a store we are entering into an agreement with the store. As with any other contracts or agreements there are a number of terms and conditions that make up a contract, and consumers have a great deal of power regarding their statutory rights.
Store Agreements
Regardless of whether you are shopping online or actually purchasing goods in store on a one to one basis you are entering into a contract with the store. The store's goods are its offer and your purchase is the acceptance. The minute you step into a store you are actually there by invitation only. Consumer rights are part of the terms and conditions of any contract entered into when a customer purchases goods, whether they are paid for with cash, credit card, or with the store's own credit card.
Consumer Rights
The Sale of Goods Act 1979 brought with it many rights for the protection of the consumer. Customers who have purchased goods have the right to fair treatment from store owners, and if any of the three basic requirements regarding purchased goods, products or services is not in place then a refund of payment is required. The three basic requirements are:
Advertising; the goods should be exactly as they were advertised.
The items purchased must be of a satisfactory level; they must be free from any defects and they should stay operational for a reasonable period of time.
The goods should fit the purpose that they were made for.
Trader Requirements
If goods are not up to standard then it is a requirement of the store owner to either replace the goods or offer a refund. In many cases a store owner will tell the customer to contact the manufacturer but this is not the customer's job. The customer bought the items in good faith from the store and it is the store's legal requirement to refund or replace.
Store Receipts
Receipts given after purchase are seen as part of the store agreement. Although many stores will not accept the return of goods without a receipt there is no legal requirement for a customer to actually have one if returning faulty goods. It is helpful to have a receipt as proof of purchase and a store should accept an alternative such as a bank statement if the goods were purchased by credit or debit card.
Refunds and No Refunds
A store must refund the full purchase price if goods are faulty or do not reach the acceptable level of any of the three requirements. Even if the goods have been used by the customer the store must replace or refund, although in some cases only a percentage of the refund may be made. Stores cannot simply place no refund signs and think that they are then covered with regards to refunding customers. It is the store's responsibility to make refunds and it is a legal requirement. It is not the customer's responsibility to go to the extra effort and expense that would be entailed by contacting the manufacturer.
Unfair Terms
With store agreements there are terms and conditions that will apply to both the customer and the retailer, and these conditions are enforceable under the law. If any of the consumers statutory rights are broken then there can be penalties applied to the trader. Similarly, if the trader acts in bad faith and shows a lack of goodwill, or the terms and conditions of any store agreement have an unfavourable balance towards the trader, then these will be viewed as unfair terms by a court of law. This means that the store agreement can be legally broken by the customer and the store agreement will not be upheld.
Most reputable stores take their store agreements very seriously. A store will only survive if there is a good customer/trader relationship, and refunds are part of this relationship. Any store that breaks an agreement or acts unfairly is accountable in a legal sense, and the law takes consumer rights very seriously. Always read any contract or agreement carefully, and if the terms and conditions are unclear then either clarify them or seek advice before entering into the agreement.
You might also like...
What was the reply to Carol and happy new year query above?
Tricky
- 27-Jul-20 @ 8:34 PM
Can you pay some money off a Promissory note and then borrow again against the original note For example sign a promissory note for £140k repay £110K and then borrow a further £70k. Should we have issued another note for the £70k.The people we loaned the money to have been told that you cant unilaterally add to a promissory note without agreement from both parties.They are refusing to repay the £70k and insist that the debt is now statute barred
Elaine Yates
- 11-Mar-20 @ 12:27 PM
Can you tell me if a Promissory Note would be legally binding in an English Court of Law. I have given both my children £35,000.00 to buy their own properties, the money was inherited, neither children are married, but one is cohabbiting and has 2 small children to that person.I dont even envisage calling this money back in, however if either get married and then divorced I dont want this money being divided with thier ex partners. Once the notice is witnessed and completed do I have to register it with a Solicitor or is it ok just to be stored with my will. Many thanks
HappyNewYear
- 2-Jan-19 @ 11:14 AM
Can you tell me if a Promissory Note would be legally binding in an English Court of Law.I have inherited some money and would like to help my children out on the property ladder but want to be able to call in this 'loan' should they marry and then divorce to prevent this money becoming part of a 'pot".
Carol
- 14-Jan-15 @ 11:18 AM
Hi, I placed an order on-line which was accepted. The next day I received an e-mail stating that due to delivery costs the product could not be sent and a full refund had been credited to my account.However, due to bank charges I am out of pocket by some 20 pounds. I understand that the company refunding me could have opted to include all banking costs. I have requested the full amount of the total costs but I am being told that the amount paid was the amount refunded. Can you please advise on where I stand
Greg
- 6-Nov-14 @ 3:19 PM