About Our Site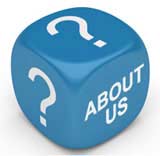 ContractsAndAgreements was formed to offer a unique reference point on understanding contracts and agreements.
Our website is dedicated to explaining the most common elements of a valid contract. It addresses a wide range of situations from which typical contractual relationships are formed, whether or not that agreement is evidenced in writing, on a handshake or by a course of habitual behaviour.
ContractsAndAgreements govern the majority of our dealings in daily life. However, it can be daunting to read a lengthy contract, especially if it contains legalese and terminology that is both unfamiliar and difficult to understand.
On the other hand informal agreements can leave both parties uncertain as to whether or not there is a contract and whether it might be enforceable. This site clarifies the fundamentals of English contract law and explains some of the most frequently used legal terms and clauses that are used in typical legal documents.
ContractsAndAgreements explains a whole host of legally binding situations, such as contracts when buying goods or services (consumer contracts), contracts entered into between businesses (commercial contracts), contracts of employment, property contracts as well as the relationship contract that is marriage, and maintenance and other family matters.
Our concern was that there was no single UK resource for interesting features and practical advice on this subject.
Our features and articles are written by experts - who have experience, or a particular interest in this area.
Our Background
ContractsAndAgreements was founded by John Rowlinson, the founder of PtS.
John, through PtS, is involved in a number of ventures including software and property companies. A percentage of revenue from these activities goes towards funding ContractsAndAgreements and a number of similar sites.
Our focus is simply on having experts create the highest quality information possible that is widely read.

Related Articles in the 'Site Information' Category...