Contracts and Self Employment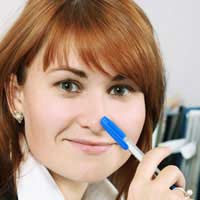 When it comes to contracts and self employment there will be some differences between those rights afforded to employees working for an employer and people who are self employed. One of the major differences is that a self employed person will be responsible for their own tax and national insurance contributions. However there are still some contracts and self employed stipulations that must be considered.
Self Employment and the Employer
A self employed person will not usually have a contract of employment; they will usually be hired for a certain amount of time. The contract that exists between the self employed person and the person or company supplying the work will have a number of rules or conditions set down within it. The conditions will usually include rates of pay, length of time to complete a job and the services that will be offered and expected.
Self Employment Contracts and Agreements
Many self employed people work on a verbal agreements only basis, for example some individual trades people. However a verbal agreement to undertake work is still a contract and if this contract is breached then the worker can be sued by the person who has hired them. Written contracts are usually the best way to do business as they can clearly state the expectations, terms, and services that the self employed person offers.
Employee or Self Employed?
When it comes to worker's rights one of the main differences is that the self employed are not generally protected by employment law. Many employers will use the term "self employed" for casual workers specifically because they think they will not have to pay casual workers tax or national insurance contributions. The employment statutory rights of an employee are also far greater than those of a self employed person.
If you have been offered work by either an individual or a company then it is important to find out whether you are classed as self employed or an employee. Self employed people may have greater control over time constraints, pay and decisions whether to refuse or accept work but they also have more financial responsibility. They will have to calculate and pay their own tax and national insurance, hire an accountant and may be responsible for employing their own staff.
The Importance of Contracts
It is important for the self employed to have a set of contracts laid out. Many self employed business people will hire someone to draft contracts for them as there can be clauses included that have legal definitions. One of the essential contracts for self employed people will be a contract for services. This contract should set out in detail the relationship between the self employed worker and the person they are hired to work for.
The contract for services should include clauses such as "no mutual obligations" meaning there is no obligation for either party to offer work, accept work or remunerate for work not undertaken. There can also be a clause included that limits or eliminates the amount of control regarding how you undertake the work; it will be the self employed person's responsibility how the work is carried out. There should also be a substitution clause that permits the self employed person to employ a qualified worker to carry out work given to the self employed individual.
Where to Find Contracts
For the newly self employed person the range of contracts available can be bewildering. However there are websites where draft contracts can be downloaded for use. Be aware that some of these contracts will cost money to download. It may be a better financial option to invest in a few books that supply information on how to draw up your own contracts. Alternatively if you know someone already in business for themselves then you could always ask to view their contract templates to give you an idea of the layout and clauses. Information on contracts can also be found by small business advisors or government small business schemes.
The importance of well set out contracts and self employment stipulations should not be underestimated. The self employed have far fewer employment rights and more financial risk then regular employees. In some cases the contracts will be the only legally binding record available. The contracts are important documents in establishing the services and expectations between the self employed worker and those who are hiring them.
You might also like...
I am self employed and have a contract my contract states my name and the word "employee" in every section. It has headings Duties, Sickness, Confidentiality, Remedy, losses and damages, Grievances discuss with "employer", disciplinary procedure, restraint of trade within 15 mile radius,return of property equipment etc, it also states to pay £5k to replace loss of employer and payment of £25 per day for 28 days if I were to leave.Surely this can't be enforceable
Deb
- 28-Sep-23 @ 3:42 PM
I became a self employed last June, However I worked as full time employed from April 2022 to June 2022. Do I need take the money I earned in consideration? Do I need to fill the form with it, or just fill my earns as a self employed. Thanks
NJR
- 18-Mar-23 @ 10:38 AM
I have been asked by a company to join them but on a self employed basis for the first month to see i like it or they like me... i have never hear of this before.... does it seem a bit dodgy?
Melnew
- 24-Sep-20 @ 2:51 PM
Hi I'm self employed and have been working part time for the same company for 4 years. I pay my own tax and n.i However - My client now wants me to ask for permission to take holidays - which I don't agree with. What are my rights?
Osk
- 24-Aug-20 @ 2:18 PM
I have worked on a self employed basis full time with the same company for 30 years in home improvements ,have I any employment rights whatsoever in doing this? . They have now asked me to invoice them weekly on work I have completed, why do I need to start doing this after so many years .
I am a self employed and working in Amazon last 6 month as delivery driver through RAM distribution Company.Unexpected called me the side maneger and says they don't need my work Service any more without any noticed me before. What's my right?
Husein
- 10-Jan-20 @ 7:37 PM
I am a self employed and working in Amazon last 6 month as delivery driver through RAM distribution Company.Unexpected called me the side maneger and says they don't need my work Service any more without any noticed me before. What's my right?
Husein
- 10-Jan-20 @ 7:35 PM
I'm self employed hairdresser and agreed a % basis on my takings not rent I've worked here for 3 years and I've got my 3rd week booked off in September this year and the guy who I work for this morn said it'll be £250 I have to pay in rent for that week off I only work here 3 days I can't afford that it was never agreed and I also have a baby on the way he said when I came he said he'd give me 2 weeks rent free he did not say this. What can I do
Cas
- 17-Jul-19 @ 12:15 PM
I have worked as a self employed operations manager for 2 years 5 months5 days a week 40 hours a week and I have just been told my services are no longer needed and have been let go instantly with no pay. Is this legal
Djs210664
- 5-May-19 @ 1:22 AM
I am self employed gardener and have been working for the same school for over 12 years 3 days a week. Until they have reduced to 1 day a week. Do I. have any rights to stop this and ask to be put on 3 days a week.LOG
Nogs
- 4-Apr-19 @ 12:45 PM
I'm self employed beauty therapist should I be responsible for my own insurance & who is responsible for risk assessment me or the Buisness owner I rent my space from?
Cstead
- 1-Apr-19 @ 6:35 PM
My partner is self employed and rents a shop unit on a site..where there are numerous other shops. Like a shopping village but separate units. Can the rental agreement have a clause digtating hours of work and opening times? She is not employed by the site so in my opinion if self employed you should endeavour to carry out sevices?
Mark
- 5-Mar-19 @ 6:49 AM
Hi I have been self-employed on an hourly rate in a company for 6 years .My question :will i be considered as an employee with all the rights as i have been working in this one company for 6 years ? This is my only job .
jikook
- 12-Nov-18 @ 3:11 PM
I have tried to set my own Facebook page and been told by my management yo take it down as they dont want as to have one. Page was designed to promote my business.What do I do ?
Coach
- 11-Oct-18 @ 11:02 AM
I have been self employed sole trader for many years. Approx 7 years ago i became employed as a carer. And susequently offered carer work self employed as this client did not want to use a finance management company. I did not mind as i had been self employed before.I knew the clients daughter well who has challenging behaviour. With all the pay restraints lack of mileage etc. I checked HMRC say i should be employed for tax purposes. The client has flatly resfused to accept this and said he would never employ me or any one else. He thinks he his above the tax man. Unfortunately o really care about his daughter who has improved so much in the 6 years i have worked with her.. she would suffer if i left her. The council that pays direct debits only pays 48weeks per year and the clients social worker is aware i am self employed with the client. She denies all knowledge of the working status check with HMRC which the client should do at the begining if accepting the Direct Payment. She refuses to discus anything with me and tells me to sort with the client. I am scares. Frightened but dont want to leave my client without a proper long transition. I am scared too i am nearly 60 and would find it hard to get a job... any help or guidance please
Lizzie Jane
- 5-Mar-18 @ 5:44 PM
Hi Carol Would welcome your advice and response to my question left earlier
Sparky
- 29-Sep-17 @ 5:17 PM
Hi I work as a receptionist/admin I'm self employed is there anything that I need to do such as fill out a tax form? Also I'm looking to get a car on finance will this work?
I am classed as self employed but get paid through the local authority on the same date every month. All wage slips etc come from the local treasurers office. They are now trying to issue me with a written warning, can they do this ?
Joba
- 8-Jun-17 @ 6:57 PM
Hi, I've just been offered a receptionist job however they have told me I need to go self employed. Now I've been told by self employed friends that the company who have taken me on may not be doing it all above board of this makes sense and with what I'm going to wright below that they should have me as an employee and not self employed. Reasons are I have to be at work 15 minutes before clinic opens and leave 15 minutes later to insure the clinic is clean and tidy I have to complete tasks they set on a day to day basis, I use their own equipment that they provide like computer, printer, headed paper for their company sell their products and I also book and see to their clients and wear their uniform. I don't really have a say, so in my eyes I am like an employee. So my question really is this: shall I be self employed or an employee? and is the company doing everything legitimately? What's people's views Ive never worked self employed before so I don't know what's rite or wrong. TIA
Brook
- 26-Jul-16 @ 10:45 PM
Hi, do i have a right to see a contract that i have questionable signed? The contract in question was to confirm that i am self employed, bound to the agencys terms and conditions. Thanks
???
- 29-May-16 @ 4:39 PM
Donna Tutor - Your Question:
Hi I am freelance and have a signed contract however the company wanted the payment terms extended and for me to sign a new contract. I refused to sign and they terminated my services. They advised in writing termination of one month notice, an I entitled to payment during the notice period?
---
Our Response:
You would have to read the terms of your contract. If you are freelance, I assume you would be only entitled to payment if you were still continuing to do the work.
ContractsAndAgreements
- 26-May-16 @ 12:51 PM
Hi I am freelance and have a signed contract however the company wanted the payment terms extended and for me to sign a new contract.I refused to sign and they terminated my services.They advised in writing terminationof one month notice, an I entitledto payment during the noticeperiod?
Donna Tutor
- 25-May-16 @ 10:12 PM
I started a role 8 weeks ago the contract is written that I'm a self employed contractor. However I'm contracted 37.5 hr on x rate, can't choose my hours, substitute anyone and there is no end date. When I go on HMRC it says I'm deemed employed.I handed my notice in 2 weeks ago , the contract states I have to give 3 months notice. I'm not busy and sat twiddling my thumbs and have asked to either reduced my hours or leave early and they were pretty nasty when I said I originallywanted to leave. I am waiting on the response to my request to leave early ( 2 weeks after hanging my notice in) . My question is , is this contract legal if a 'false self employment 'which I have subsequently discovered since signing it and can they make me work out the 3 months?
Helen
- 25-Oct-15 @ 8:41 PM
Hi, I am a self employed freelance model & have been working for the same retailer for 2 days a week for nearly 8 years. There is no written contract in place, the only thing I have in writing is that they will give me 1 months notice if they should not need my services any longer. I have no problem with the arrangement & there has never been an issue with payment or anything, however I am trying to get a mortgage & the lender requires a copy of a contract to prove my ongoing income. So far my client has refused to create a contract for me, however is there not an obligation on their part?
jados
- 29-Sep-15 @ 6:41 PM
Jess - Your Question:
I started in a self employed position, but didn't receive a contract for 4 months. When I received it I objected to certain clauses in writing which was never responded to. I left the company 2 weeks later not having signed the agreement. Can the company now enforce any of the clauses contained in that agreement? Many thanks.
---
Our Response:
You don't say what the clauses were. However, if you have not signed the contract, then it is unlikely your company would have any recourse, especially if you objected to the clauses in writing and the issue was never resolved.
ContractsAndAgreements
- 7-Sep-15 @ 11:38 AM
I started in a self employed position, but didn't receive a contract for 4 months.When I received it I objected to certain clauses in writing which was never responded to.I left the company 2 weeks later not having signed the agreement.Can the company now enforce any of the clauses contained in that agreement?Many thanks.
Jess
- 4-Sep-15 @ 11:15 AM
I'm self employed barber.do I have to sign a contract
pippas
- 25-Jul-15 @ 8:42 PM
Forgot to mention I have "fit for work" doctor's letter dated June 1.Start of contract is late evening June 4.I have told them since Friday last week (6 days notice) that I would be fit.
I work on short-term contracts for the same company (over 20 year relationship).I was ill and warned them that I might not be well for next contract date.I kept in touch on my progress and gradual return to health (we are only talking a week or so).I suggested that they have a plan B in place in case the circumstances and location made replacement somewhat difficult (overseas).At no time did I use the words resign, cancel contract, cannot fulfiletc.However, they replaced me by topping up a local's salary and told me the contract was null and void.The senior manager backed up the person who made the mistake.My doctor said I did not have to tell them anything as I was not in their employ at the time. I stand to loose several hundred pounds.I feel the company has turned on me in a very nasty way to cover their mistake.I should have been consulted as I was in touch daily before they took the decision to tear up the contract.I have another one pending for later in the month.
I am Contracting and i started the contract 2 months ago.The agency officially offered me this. I am very pleased to make you a formal offer as follows:- Role: Senior Metallurgist > > Location: Leatherhead / Surrey > > Project: ******* > > Duration: 10 months + > > Rate: Ltd > > Start date; 2nd March 2015 > Please confirm acceptance of the above offer. I was told verbally and in email and also in contract that the contract would be 10 months onwards. Yesterday i was given seven days notice of termination. Can i object to the termination and ask for the 10 months contract to be upheld?
Sarah
- 30-Apr-15 @ 11:57 AM