Employee's Written Statements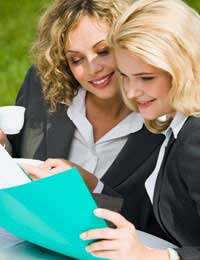 Once an employee starts work for an employer they have entered into a contract of employment. This contract does not necessarily have to be written down, however, most employees are entitled to be given a written statement within two months of commencing work. This statement should contain particulars of the employment, and the employee should not be refused a statement if they make a request for one.
Particulars in an Employee's Written Statement
A number of employment particulars should be covered in employee's written statements. These should include hours of work, holiday entitlements, pay levels and when payments will be made, and details of sick pay entitlement. Also included should be the employers name and business address, a job description, pension details, and details of notice needed to terminate the employment.
Not all of these details have to be included in employee's written statements. Details such as sick pay, pensions and disciplinary procedures may be found in another document held within the employment company. The employee should be given full access to this document in order to familiarise themselves with all job terms and rules of employment outlined by the company. The employee's written statement can be requested by all employees, however there are exceptions to the rule such as self employed workers or contractors.
Changes to Employee's Written Statements
If changes are made to an employee's written statement then the employee is entitled to be made aware of this. They should be notified if there are any changes to any of the details that were previously covered in the written statement. This may come in the form of a document that is sent to all employees and should be given at least within one month of the changes taking place. A new written statement is not required when a change occurs but simple notification of the changes to the employee is required.
Change of Employer
If an employee works for a company and the company changes employer then the employee is entitled to a new written statement. The new written statement should be given out at least within two months of the change of employer. However there are exceptions to this rule. If there is no change to the job and only the employment name changes then a new statement may not be required. The employee should still be given written details of the change of employer within one month of the change happening.
Failure to Receive a Written Statement
It is a legal requirement to issue an employee's written statement if the employee requests one. Any employer who fails to give the written statement after the employee has requested it can be taken before an industrial tribunal. This could result in the employee being awarded compensation for not receiving either the written statement or changes to job details.
There have been cases where an employee has been dismissed simply for asking for a written employment statement. This practice is illegal and is against the employee's rights. The employer can be taken to an industrial tribunal and will be held to account for unfair dismissal. The length of service of the employee will not be taken into account if this matter is brought to a tribunal.
Employee's written statements are an important, required document. There are legal ramifications for the employer if this document is request by the employee and refused. Denying an employee a written employment is unlawful and the matter can be taken further if needed.
You might also like...
If I've signed any documents concerning my employment am I by LAW allowed a copy. Eg; Disclosure letter holiday pay etc;